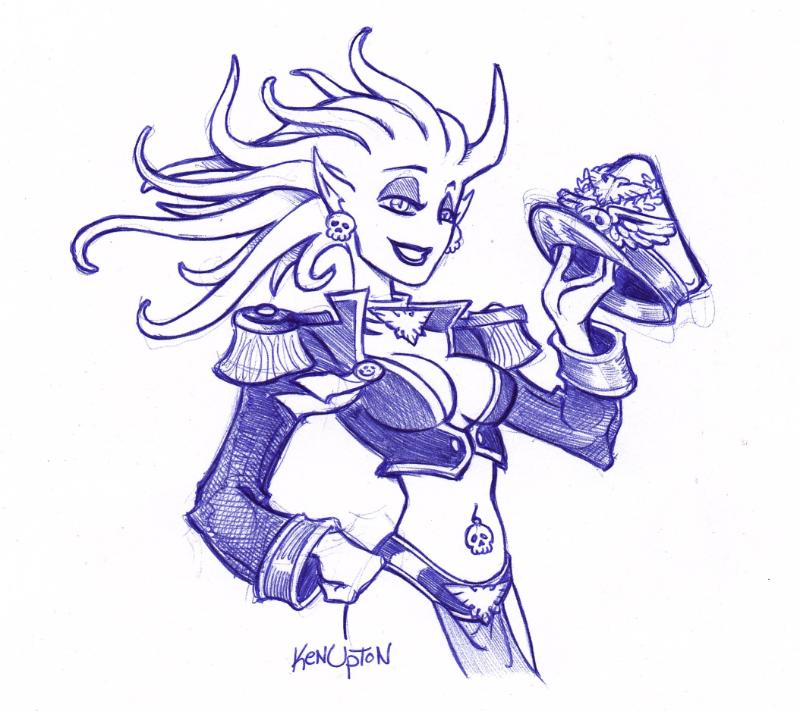 I wanted to take a moment to address the controversy about whether Priests or Officers of the Fleet can use the highest LD in their unit for their checks. The answer is yes. The pertinent rules for taking a leadership test are condensed below. I have edited out the extraneous stuff.
At certain times, a model might be called upon to take a leadership test.
To take a Leadership test, use the following procedure:
- Roll 2D6 and compare the result to the model's leadership.
- If a unit includes models with different leadership values, always use the highest Leadership among them.
Then on page 67 where it talks about Psychic checks it says:
Where Leadership tests could be taken on the value of another model, a Psychic test...
So can a LD check be taken using the LD of another model? Yes, but not for psychic tests.
Is the Priest and OOF taking an LD check? Yes. Is the Commander in that unit another model? Yes. Can the Priest use the LD of that model? Yes. In fact, it must per the rules.
Trust me, I'd prefer it weren't so. Moving on to the Elites section!